Battery Not Charging ( Macbook Pro + MagSafe2 )
So I just bought a new Macbook Pro 13in yesterday and I am simply loving it. I was so excited about the new features, and one in particular ( Not sure if its a feature or just a bug in my Macbook Pro).
Battery not charging, Macbook Pro
Plugging in my adapter seems to halt the charging of the battery and just runs straight from the adapter. With my old Macbook Pro ( Early 2009 Model ), I would take the battery out when keeping the adapter in for long periods of time to not overcharge my battery. So at first I was excited about this, but after a while, I actually wanted the laptop to charge and couldn't figure out how.
After a ton of wrong guesses, such as putting it to sleep or closing the lid, it still wouldn't charge. Off to Google!! A lot of other people were having the same issue, the Battery Indicator would say "Battery is Not Charging", but it would also indicate that it was plugged in. There were a lot of posts suggesting reseting the SMC, but me being a stubborn one, refused to admit that my half a day old Macbook needed this.
So checking to see if my adapter was plugged in correctly, I switched the adapter around and VIOLA, it started charging. So it seems the direction in which the adapter is plugged in, changes its function. Not sure if this is common knowledge but it blew my mind. Plugging the adapter in where the wire is facing the front of the Macbook causes it to be in a "Battery Bypass" mode. The laptop doesn't draw power from the battery and instead from the adapter. If the wire is facing it the direction of the back of the laptop it enters "Battery Charge" mode, which causes the adapter to charge the battery.
Fig 1.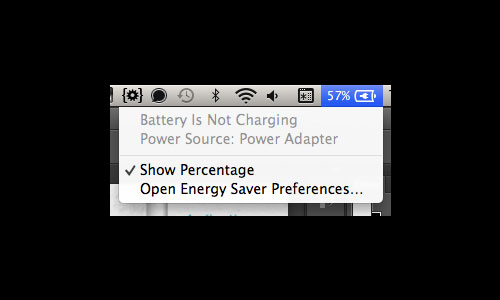 Fig 2.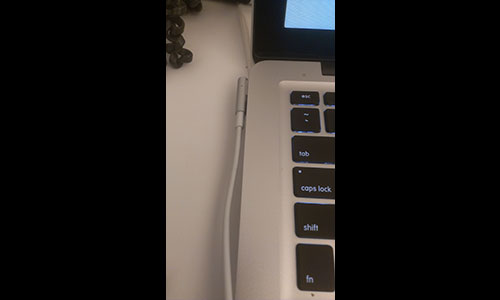 Fig 3.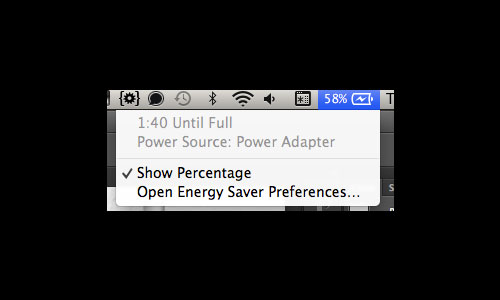 Fig 4.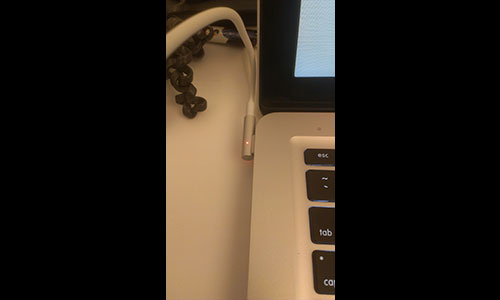 TL;DR;
If your Macbook Pro ist charging and you are using a MagSafe2 Adapter. Plug the adapter in matching Fig. 4.
Follow Me on Twitter @kreativeking
Add Me on Google Plus: Clemente Gomez